To the knowledge base
Knowledge document #19
FRITZ!Box 5530 Fiber
This support document is available for the following products:
Changing the FRITZ!Box's IP address
In the factory settings, the FRITZ!Box has the IP address 192.168.178.1. You can change it if your computers, smartphones, and other devices in the home network should be assigned IP addresses from a specific IP network via DHCP.
Note:All instructions on configuration and settings given in this guide refer to the latest FRITZ!OS for the FRITZ!Box.
Changing the FRITZ!Box's IP address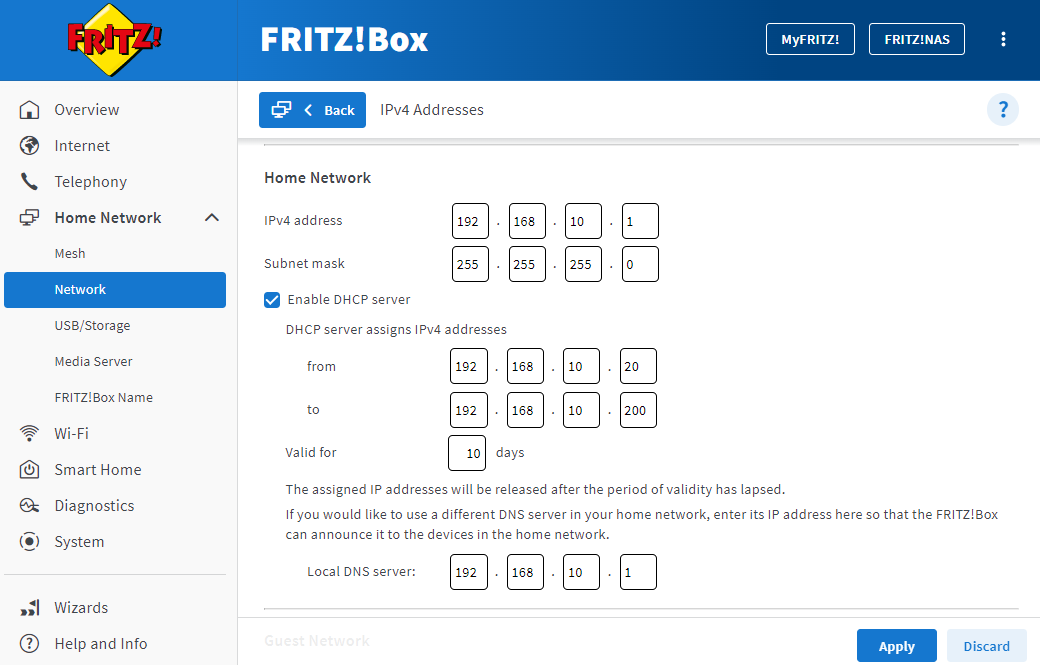 Click "Home Network" in the FRITZ!Box user interface.
Click "Network" in the "Home Network" menu.
Click on the "Network Settings" tab.
Click "Additional Settings" in the section "LAN Settings" to display all of the settings.
Click the "IPv4 Settings" button.
Enter the desired IP address and subnet mask.
Click "Apply" to save the settings and on the FRITZ!Box, confirm that the procedure may be executed, if you are asked to do so.