To the knowledge base
Knowledge document #2
FRITZ!Box 5590 Fiber
This support document is available for the following products:
Updating FRITZ!OS
You want to update the FRITZ!Box? ✔ Here we show you how to automatically update FRITZ!OS.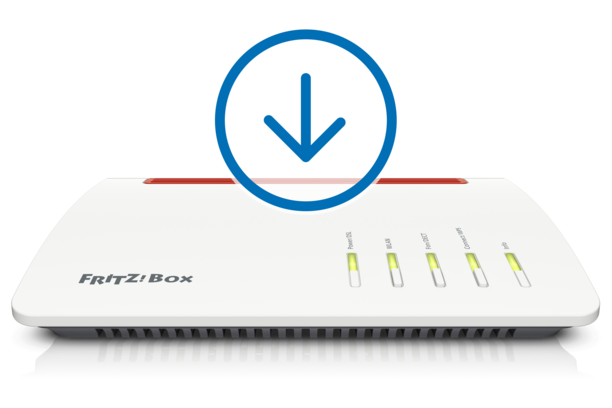 The "online update" function allows you to install the latest FRITZ!OS for your FRITZ!Box quickly and easily. If you cannot use the "online update" function, for example because the FRITZ!Box is not connected to the internet, you can update FRITZ!OS manually.
Future updates will be installed automatically if you enable the option "Notify me about new versions of FRITZ!OS and install new versions automatically" under "System > Update > Auto Update" in the user interface. The automatic update is not performed until a while after the update has been release and is distributed in stages. It is always possible to perform an online update immediately.
Click "System" in the FRITZ!Box user interface.
Click "Update" in the "System" menu.

Important:If the "Update" menu is not available, your FRITZ!Box was supplied by your internet service provider. The provider automatically installs new FRITZ!OS for these devices. It is therefore not possible or necessary to install an update using the FRITZ!Box user interface. Refer to your provider for information on the new FRITZ!OS version and possible dates.

Click the "Find New FRITZ!OS" button.
Click the "Start Update Now" button.