FRITZ!Repeater 300E Service - Knowledge Base
FRITZ!Repeater 300E Service
Not your product?
This document is also available for the following products:
Accessing FRITZ!Repeater over the internet
With MyFRITZ!App for Android, you can easily access all of the FRITZ! products in your home network over the internet, regardless of whether you have an additional FRITZ!Box, a FRITZ!Repeater, or FRITZ!Powerline adapter. Simply install MyFRITZ!App for Android on your smartphone or tablet. Then you can establish a connection to your FRITZ!Box under "Home Network" in MyFRITZ!App and open the user interfaces of the other FRITZ! products.
Instead, you can also establish a VPN connection to your FRITZ!Box; for example, you can use the FRITZ!VPN software on Windows computers and access your FRITZ! products via the FRITZ!Box's Mesh or home network overview.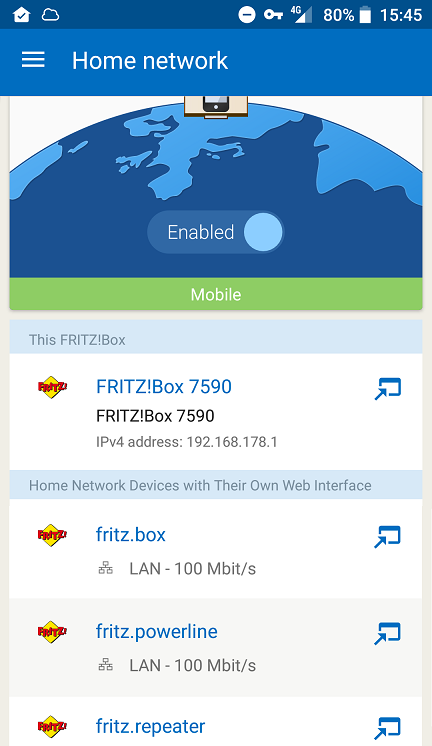 Fig.: "Home network devices with their own web interface" in MyFRITZ!App